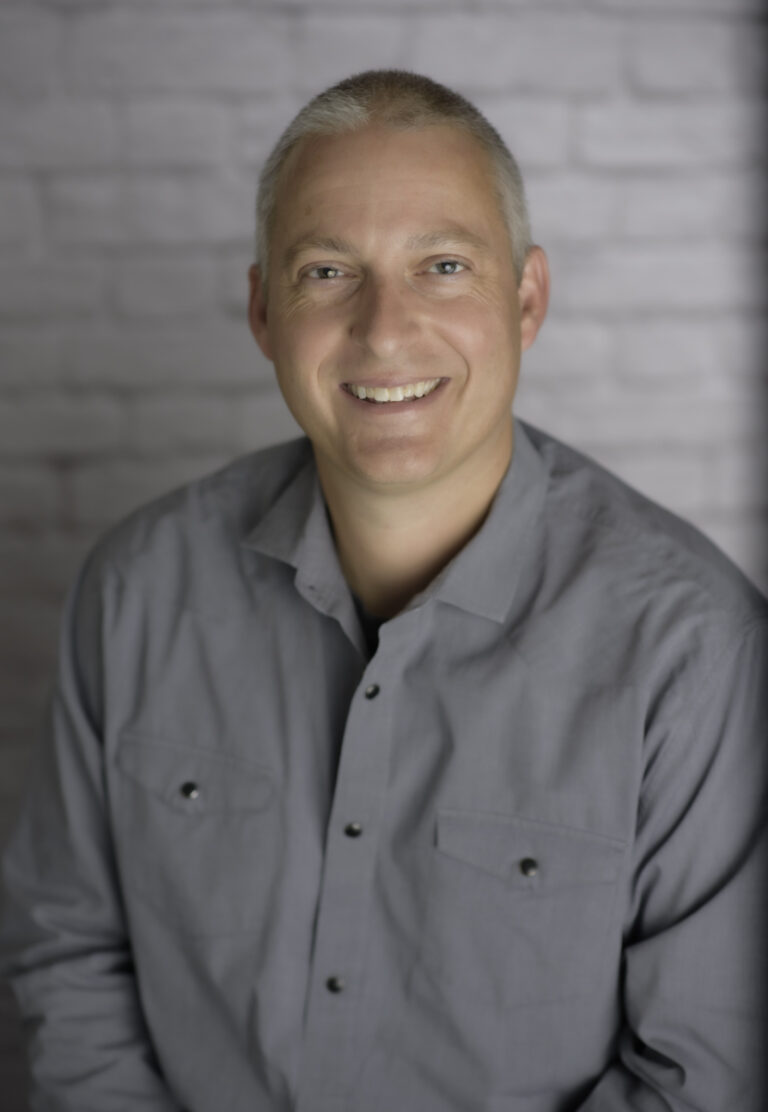 Welcome to Bell Orthodontic Solutions
Every patient has a story, every smile has a journey, let us lead the way
There is a way to improve everyone's smile, and Dr. Bell is committed to developing unique treatment plans for every patient. Through personalized, custom treatment, we will find the key to unlocking your smile's full potential and give you the confidence to smile every day! 
Dr. Gregory Bell is an orthodontist who is recognized and appreciated for his clear communication style and gentle care. He has established his offices with an unparalleled combination of fun, family-friendly and positive environments – all while providing exceptional care and beautiful smiles. His practice philosophy is to treat all patients as if they were members of his own family. He firmly believes that having a fun treatment experience is an essential ingredient for a remarkable experience.

Virtual or in Person
This is your personalized Smile Journey; that's why Dr. Bell is willing to meet in person, or virtually. The team at Bell Orthodontic Solutions respects the busyness of your schedule and is ready to do everything in their power to make your journey to ringing the Bell as seamless and convenient as possible.

Invisalign® or Braces
Dr. Bell is an orthodontic specialist and is an expert with braces and Invisalign clear aligners! During your first visit, the team at Bell Orthodontic Solutions will help you choose which treatment option is best for you, so your ideal journey to ringing the Bell can begin! There may be two paths, but every treatment is unique, because no two smiles, or people, are the same. 

Financing Available
Our team will develop a customized treatment plan for you and help determine which one of our flexible financing options fits your specific needs. We'll also verify your insurance benefits for orthodontic treatment, and as a courtesy, we will file your monthly or quarterly claims for ongoing treatment once treatment begins. Bell Orthodontic Solutions offers free consultations, flexible no-interest plans, and low monthly payments.

Ring the Bell!
When you're done with treatment, you get to ring the Bell! From that moment on, your journey will be complete, and you'll leave our office with the smile you've always dreamed of. Dr. Bell and his team will personally make sure your smile stays where it needs to with personalized retainers designed to forever preserve your transformation. 
Your 5 Star Orthodontist

Click on the location photo to leave us a review today
Brittany Benson
2022-08-08
Dr. Bell has been great to work with and very accommodating with scheduling and needs that arise throughout care for the members in our household. I highly recommend his office and have enjoyed our experience here so far. 🙂
Dr Bell and his whole staff are kind and great at what they do! We love all the fun contests, events, decor, and rewards! The entire experience at Bell Orthodontics is top notch!
Dr. Bell has been amazing with our special needs son. He and his assistant (Megan I believe) are extremely patient with him and take his needs into consideration. As both a dental hygienist and special needs mom, I'm extremely grateful for the orthodontic work that Dr. Bell is doing with my son!
With six kids, I have spent more than my share of time in orthodontic offices. Recently I had my first opportunity to work with Bell Orthodontic Solutions, however, and I would highly recommend Dr. Gregory Bell and his team. They are professional, responsive, and were very friendly and engaging with my son during his course of treatment. They also worked well with my insurance coverage and provided several payment plan options.
Highly recommend Bell Orthodontics! Professional staff, clean office, and advanced practices are what you can expect at this Business.
Evan Balsewicz
2022-05-20
I thank bell orthodontics for fixing my teeth and jawline. Them made my smile look brighter every day.
Kristine Bayer
2022-04-29
Dr. Bell and his staff are great. My daughter recently got braces, and feels very comfortable each time she has an appointment. We would recommend Bell Orthodontic Solutions to everyone! Thank you!
Jamie O'Connor
2022-04-26
The staff has been wonderful and the whole process has been very easy. If we had any issues with braces, we were able to get in quickly!
Bell orthodontics makes something painful like getting braces kinda fun by integrating a reward system for taking care of your braces. You can get gift cards among other things.
"Kaydin is an amazing young woman. She's academically in the top of her class, works three jobs (at age 16!) and understands and appreciates the importance of a healthy smile. Kaydin first visited my office at 10 years of age. At that time she didn't need any orthodontic treatment – but it's always my preference to see children at an early age to evaluate for possible benefits of early interceptive orthodontics. Her smile journey began at age 13 after all her adult teeth had erupted. With her new incredible smile, bold confidence and beautiful personality no obstacle will stand in her way."